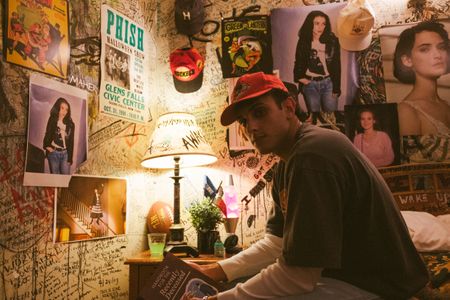 About
Houston native Dror is ready to introduce his homegrown Texas buzz to the world. His upcoming releases showcase his rugged, soulful sound, and with a vintage style of his own, he is carving out a unique lane for himself.
Currently based in LA, Dror's southern roots are a key influence in his new music. Old school vibes pair with modern production to create Dror's distinct, Texas swagger. Unapologetic and bold, "90s Winona" is the first track to feature his evolved, alternative sound. "Everything I'm working on feels organic, and like the most fun I've had while creating."
Dror has already landed top spots on several global Amazon Music playlists, and nods from local and national publications ranging from wide-reaching Texas publications like Tribeza and The Houston Chronicle, to national tastemakers like Milk and Early Rising. He is ready to bring Texas pop to the masses.
"Every aspect of Dror's aesthetic as an artist is gorgeously polished, and it's largely self-produced." – The Houston Chronicle.
"He has a timeless quality that plays to an era of days past, but with modern influences, much like his personal taste in music" – Tribeza.