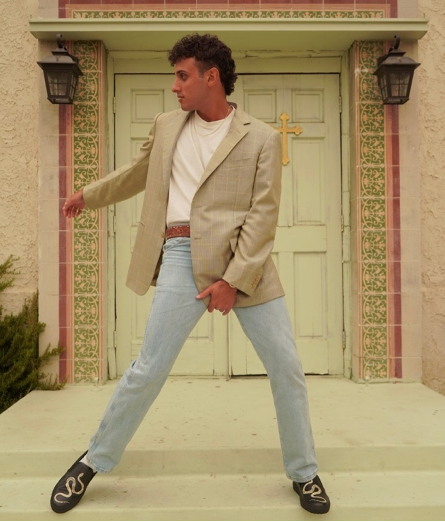 About
Dror is a rising pop artist born and raised in Houston, Texas. With a soulful sound, and a vintage style of his own, he is carving out a unique lane for himself with his brand of Texas-pop.
Currently based in LA, Dror is working on several projects set to release in 2021. His southern roots are a key influence to his upcoming releases, both sonically and visually, and will be at the forefront of his art this coming year. Old school vibes pair with modern beats and production to create Dror's distinct, cinematic aesthetic
Dror built an early audience in Texas with viral success as a student at the University of Texas at Austin. In the past couple of years, he has built on that foundation and shown true artistic development as he has launched his music career.
Dror's debut singles secured top spots on several global Amazon Music playlists, and nods from local and national publications ranging from Tribezato Milk.
"Every aspect of Dror's aesthetic as an artist is gorgeously polished, and it's largely self-produced." – The Houston Chronicle.
"He has a timeless quality that plays to an era of days past, but with modern influences, much like his personal taste in music" – Tribeza.